Blogger:  William M. Swann, Esq.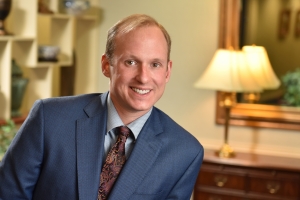 The West Virginia Legislature adjourned sine die at midnight on March 9, 2019.  In so doing, legislators closed out a rancorous regular session marked by discord in the House of Delegates.  While legislators successfully passed a budget before adjourning, Governor Justice has already issued the call for a special session on "improving, modifying, and making efficiencies to the state's public education system and employee compensation."  So, the Legislature has temporarily adjourned but could be back as early as April but more likely May or June to discuss education policy.  While education reform dominated the 2019 session and will be the focus of the upcoming special session, a brief overview of several major legislative initiatives is discussed below.
Legislative Activity Summary
This session, 1,823 total bills were introduced in both the House (1,142 bills) and Senate (681 bills).  Two-hundred-ninety four bills completed legislative action and await the Governor's signature.  Of the 294 bills completing legislative activity, 139 of them were House bills and 155 of them were Senate bills.  Governor Justice has already signed 52 bills into law while he's vetoed two.
The remaining bills which have not yet been signed by the Governor will be presented to him over the coming days.  Governor Justice has 15 days from receiving a bill to sign or veto it.  If he does not sign a bill within the 15-day timeframe, the bill becomes law without his signature.
Foster Care
HB 2010, Relating to Foster Care, completed legislative action on the last day of session and now goes to Governor Justice for his consideration.  Numerous legislators on both sides of the aisle and in both houses felt that this was the most meaningful bill of the session given our state's opioid epidemic and the impact that epidemic has had on children and families.  The bill transitions care for the state's nearly 7,000 foster children to a managed care model in order to improve delivery of health care services and better coordination of care.  Approximately 400,000 West Virginia residents are currently involved in managed care as they are Medicaid or Medicare recipients.
Budget Items
As noted above, the Legislature passed a budget bill before adjourning which did not include teacher and school service personnel pay raises.  Other bills passed this session which impact West Virginia's fiscal condition include a reduction in the severance tax on coal, a program to provide free tuition to community and technical colleges under certain circumstances, and the elimination of the personal income tax on social security income.  The state currently has its largest combined surplus since 1999, driven by increased severance tax, corporate net income tax, consumer sales tax, and personal income tax collections.  However, many economic observers wonder how long this surplus trend will continue and question the wisdom of cutting taxes while increasing spending.
Municipal Home Rule
SB 4, Relating Generally to Municipal Home Rule Program, has completed legislative action.  The bill awaits Governor Justice's signature.  The bill makes permanent a municipal home rule pilot program which provided certain municipalities increased regulatory autonomy and taxation authority so long as the state does not occupy the field with respect to the municipality's proposed regulatory or tax plan.  Municipalities no doubt consider this bill a victory because the Municipal Home Rule Program initially started as a pilot program.  Now that the program is permanent, municipalities will enjoy more autonomy and local control without having to worry about reauthorizing the program in the future.
Campaign Finance Reform
SB 622, Relating Generally to Regulation and Control of Financing Elections, completed legislative action on the last day of session.  This bill would raise the individual contribution cap to $2,800 for candidates in both the general and primary election cycles.  The former cap for individual contributions was $1,000.  The bill would also increase state party executive committee and caucus committee contributions from $1,000 to $10,000.  Finally, the bill would increase political action committee contribution limits from $1,000 to $5,000.  The bill was passed largely along partisan lines.
…
For more information or additional analysis on the legislative session or the upcoming special session, please contact Kay Casto & Chaney's Government Relations and Lobbying Group: 304.345.8900; wswann@kaycasto.com.
Law. Business. Life.