By: Michael T. Chaney
First it was the stone and chisel, then papyrus and quill, then paper and pen. But now that we are in the electronic age, can business be transacted without any paper or other physical record?
Under the Uniform Electronic Transactions Act ("UETA"), the answer is yes.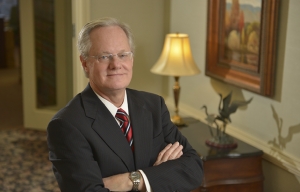 UETA is a law that was proposed by the National Conference of Commissioners on Uniform State Laws ("NCCUSL") in 1999, and has been adopted (in one form or another) in 47 states, the District of Columbia, Puerto Rico, and the U.S. Virgin Islands. West Virginia adopted UETA in 2001 in WV Code Chapter 39A, Article 1. (New York, Illinois, and Washington have not adopted UETA, but have their own statutes regarding electronic transactions.) There is an analogous federal law — the Electronic Signatures in Global and National Commerce Act ("ESIGN"); because ESIGN generally defers to state laws, here we will focus on some of the aspects of UETA.
The primary effects of UETA are:

A record or signature may not be denied legal effect or enforceability merely because it is only in electronic form.
An agreement may not be denied legal effect or enforceability merely because it is only in electronic form.
In a proceeding, evidence of a record, signature, or agreement may not be excluded merely because it is only in electronic form.
Thus, under UETA a record, signature, or agreement in electronic form is essentially as valid and enforceable as if it were in ink on paper.
UETA specifies that it "applies only to transactions between parties, each of which has agreed to conduct transactions by electronic means. Whether the parties agree to conduct a transaction by electronic means is determined from the context and surrounding circumstances, including the parties' conduct."
In addition, all other requirements pertaining to signatures and contracts continue to apply. For example, under basic contract principles a person can adopt any symbol scrawled on a piece of paper as that person's "signature", such as the proverbial "X"; but there must be proof that the person intended the symbol to serve as a signature. Likewise, under UETA there must be proof that a party intended an electronic symbol to be that party's signature. This proof generally comes from the history of that party's actions and the surrounding circumstances, such as a history of e-mail correspondence or clicking a box. Similarly, under general legal requirements whether or not a document constitutes a binding contract depends upon the intent of the parties involved. As the NCCUSL stated in a prefatory note to the UETA,
It is important to understand that the purpose of the UETA is to remove barriers to electronic commerce by validating and effectuating electronic records and signatures. It is NOT a general contracting statute — the substantive rules of contract remain unaffected by UETA.
And as the West Virginia Supreme Court said in 2013, citing West Virginia's adoption of UETA,
[F]rom a legal standpoint, electronic contracting is no different from contracting using tangible paper writings. "[A] contract cannot be denied enforcement solely because it is in electronic form or signed electronically." … An agreement where the terms are presented in an electronic form, or one that is signed electronically, is therefore interpreted and applied using the same common law rules that have been applied for hundreds of years to oral and written agreements.
State ex rel. U-Haul Co. of West Virginia v. Zakaib, 752 S.E.2d 586, 594-595.
UETA even provides that notarization may be by electronic form, again with the caveat that all other requirements of effective notarization are met, such as the requirement that the person must sign the document or acknowledge their signature in person.
Because UETA can eliminate the need for paper documents and a "paper trail", it is critical that electronic records (including associated e-mails) be stored or archived in a manner that makes them easily accessible if and when there is any question or dispute regarding the transaction that has been conducted electronically.
It is important to note that UETA does not apply to the creation and execution of wills, codicils or testamentary trusts, nor does it apply to transactions governed by the Uniform Commercial Code, other than Article 2 (Sales) and Article 2A (Leases).
Although this is not a comprehensive or detailed review of UETA and attendant legal issues, suffice it to say that UETA does allow for the transaction of business by electronic means.
#LawBusinessLife
About the author:
Michael T. Chaney is a longtime member of the firm's management committee.  At Kay Casto & Chaney, his practice is concentrated in the fields of business and commercial law. He also is a member of the firm's alternative dispute resolution practice area, and he has served as an arbitrator and a mediator. His clients include numerous local and regional businesses.  For more information about Kay Casto & Chaney, or to read Mr. Chaney's full biography, visit: http://www.kaycasto.com/attorney/michael-t-chaney/.